Government advised not to eat salad recently cause they found some kind of viruses :/
But these home grown salad doesn't contain any harmful products and it tastes sweeter grown from your own hand!
hahaha and yes I grew a tomato plant as well!!!
Today I went to Milton Keynes with sis and finally I brought an outfit for my birthday! Guess which one it is!?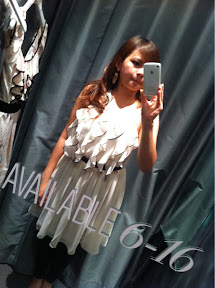 They all lovely but I only brought one out of them lol reveal on next post lol....
This was my new top from forever21. comfy~~
And we went to Wagamama to eat:
Wagamama special ramen
Chicken Summer roll..
Peach iced tea
Haven't been there for a long time and it tastes really good but I think it a bit pricy..
Then I went straight to work after driven back home. I was very very tired and couldn't do much at work place lol then went straight to bed straight after work! That's how much I missed my bed then! hahaha...