Today I went shopping with my cousin and we tired on so many clothes! Lol but we end up with nothing home! Either it doesn't suit or no size or out if stock or too expensive =.=' not out day today lol...
I tired on this Frill Front Dress from AX Paris, it looks good but £30??!! don't know if I should get it :/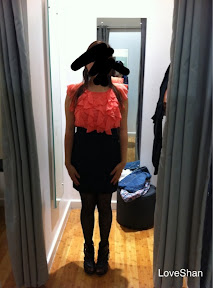 I brought this sunglasses... Yay come on summer!!!